Comprehensive Auto Insurance for Car Stereos and Aftermarket Accessories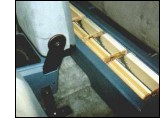 Theft of mobile electronics and other accessories has become one of the most common forms of automobile crime. In addition to losing your possessions, chances are damage has been caused to your vehicle such as ripped dash boards, broken dash bezels, broken locks and/or windows and other forms of vandalism. In some cases it can cost more to repair the vehicle than it does to replace the stolen items.
Unfortunately, insurance against theft of your mobile electronics and accessories is typically not included with standard policies, however there are companies that do provide additional comprehensive coverage, but you have to ask. If your insurance company does provide additional comprehensive coverage, you will most likely need to provide the model numbers and respective value of each item to your insurance company and they may even require proof of purchase. In addition to any additional cost you may incur for this additional coverage, you should also ask your insurance agent if your premium will be affected in the event you make a claim. In some cases the additional cost from making a claim could be more than the value of the item(s) you want to insure.
While the cost of insurance can be high, we always suggest a decent alarm system as a deterrent before adding other accessories and most insurance companies offer a small discount, typically 10%, off of your comprehensive coverage for having a passive alarm installed that contains some type of vehicle disabling feature (ie: starter kill, fuel cutoff...). In some cases the savings could pay for the alarm within a year. For additional discounts, you may want to consider a GPS tracking device.
Finding insurance companies that provide affordable car insurance and additional comprehensive plans isn't all that difficult. Some of these comprehensive plans can be added and may already be included in your existing home owner's and/or renter's policy. If you are a member of a car club, you may be entitled to additional discounts or group rates through your car club. The same may apply to other organizations.
Understanding your limits and deductibles is important when looking for cheap car insurance and deciding which plan is best for you. The Coverage Limit determines the most an insurance company will pay for a covered loss under a particular coverage. Some limits apply to each person, and others apply to each occurrence. Keep the different limits in mind as you make your coverage choices. The Deductible is the amount of the loss you've agreed to pay out of your own pocket before an insurance company will pay for a covered loss. The higher you set your coverage limit, the higher your car insurance rates will be, but the greater amount of protection you'll have. The higher you set your deductible, the lower your car insurance rates will be, but the more you'll have to pay out of your own pocket when you make a claim.
For specific information on items and accessories covered, limits, restrictions, discounts, and more, please speak with an insurance agent before choosing any insurance policy.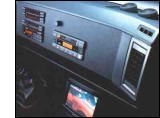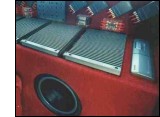 Follow the12volt.com

Tuesday, September 26, 2023

• Copyright © 1999-2023 the12volt.com, All Rights Reserved

• Privacy Policy & Use of Cookies

Disclaimer:

*

All information on this site ( the12volt.com ) is provided "as is" without any warranty of any kind, either expressed or implied, including but not limited to fitness for a particular use. Any user assumes the entire risk as to the accuracy and use of this information. Please verify all wire colors and diagrams before applying any information.